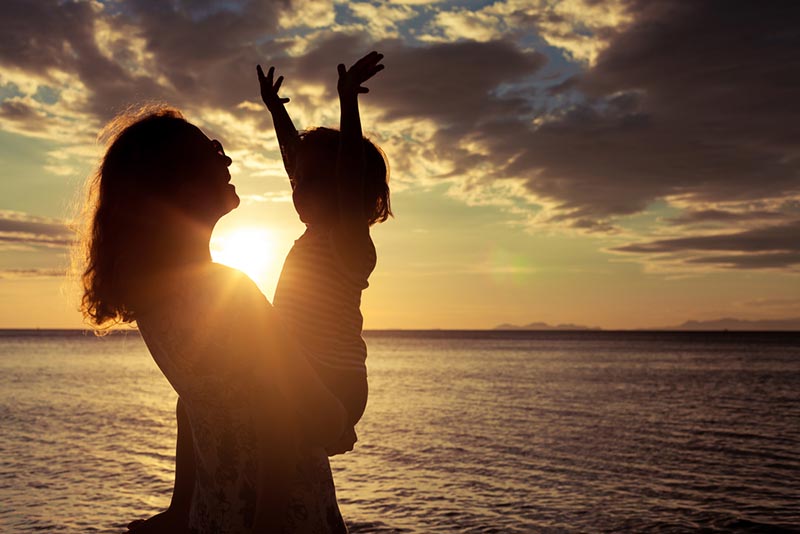 29 Aug

Easy Breathy

I have to tell you about two of my saving angels, Masha from The Next Breakfast, and Luitgard from Healthy And Safe Away From Home. One day during the winter of 2015, I was whining on Facebook how my oldest has bronchitis again. He used to get it pretty often, as his cough is just so rough and deep, that he keeps wounding his esophagus. It's a vicious circle. It starts with a cough and quickly develops into fever, shortness of breath, and no sleep whatsoever. And then of course doctor's visits, pain killers for the fever, inhalations for the bronchitis. We're talking 4 times a day, 3 inhalations each time, and painkillers every 6 hours (which I honestly only gave him in the evenings, so he could sleep better). A good 3 days of fever at times, even if we start on meds on day one already. No school for almost a whole week… or in short, a real pain in the bum!
It's a vicious circle. It starts with a cough and quickly develops into fever, shortness of breath, and no sleep whatsoever.
So that same day, last winter, both Masha and Lui contacted me (separately), directing me to meet them as soon as possible, and preferably before ending up at the doctor for the millionth time. The next morning, I strapped my boys in the back of the car, and drove to Masha's. The boys and Munchkin (Masha's awesome offspring) got along perfectly, and were doing their thing. Meanwhile, Masha was busy making potions, and pulling out oils of all kinds. She quickly made a foot rub, chest rub, hooked me up with oils to take home for the diffuser, and filled me up with information.
The foot rub recipe, similar to this one, was made from beeswax (Masha had it in chocolate chip form, so no grating had to be done), shea butter, coconut oil and 10 drops of each of the following oils: tea tree, rosemary, and thieves. The chest rub was a simple mixture of coconut oil and Raven oil. We put about 10 drops for a tablespoon of coconut oil, though you could easily apply one drop neat on the chest for kids over the age of 2. For the diffuser, I got some more Raven oil, as well as RC, lemon and Thieves oil, which help maintain a healthy respiratory system and ease up on his breathing, and support the immune system.
The next day, I met up with Lui at Tibits. She walked in with a box that looked like it's been thru a lot 🙂 Inside it was her secret weapon, the Inhalation compressor (Inhalationsvernebler). She explained to me all about bronchitis, in a language anyone could understand (which I was very thankful for, especially after a couple of sleepless nights), and explained to me how simply adding salt water solution to the inhalator can help avoid it. Luitgard graduated as a medical doctor from the Faculty of Medicine of Mainz University, Germany and has experiences in pediatrics, surgery, anesthesiology and general practice. But what I really love about Lui, is that she's not the type of doctor who'd try to push meds whenever possible, but rather teaches how to help the body help you get better.  And I really do recommend to get to meet Lui, she's one of the most fascinating people I've met so far. She is super knowledgeable and is always happy to share that knowledge with people around her!
Bronchitis is one of the top 10 conditions for which people seek medical care. It's an uncomfortable ailment that leaves you coughing for weeks (or more) and comes with plenty of mucus. Although many physicians treat bronchitis with antibiotics, a majority of cases are caused by viruses and antibiotics are completely ineffective. Try using some safe and natural remedies. They can help to reduce swelling in the bronchial tubes and relieve your sometimes painful cough.
– Dr. Axe
Since then, we've been able to catch, subside and eliminate the bronchitis within a couple of days of coughing and a day of fever at most. But what brought me to sit down and write this blog, was the fact that just last week Sky woke up in the middle of the night coughing and short of breath. I immediately sat him down next to the diffuser with Raven oil, shoved the Inhalation compressor in his mouth, adding the chest and foot rub as well. He was feeling relieved already 10min later, and slept next to me cough free. We continued the treatment during the day, and before going to sleep, until I felt comfortable enough to drop and slowly stop with the rubs and inhalation. I kept having the defuser running for a couple of extra nights (as both boys had a stuffed nose), but we basically managed to I catch it on the first cough, and avoid it altogether!
So, if you or your loved one is suffering from chronic bronchitis, I would really recommend trying out this treatment. Even my mother, who's a big lover of western medicine, was surprised to see how we manage to treat it so easily, at the comfort of our own home 🙂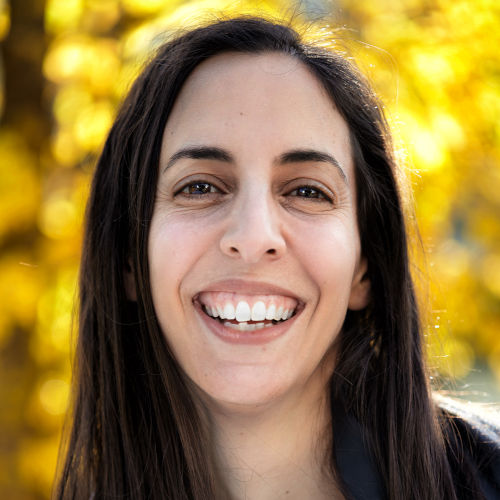 Danna Levy Hoffmann is a Functional Medicine Health Coach, FMCA Certified & IIN Gut Health Certified, with a background in psychology.
Danna helps incredible women understand just how incredible they really are – by working on self love, on healing their relationship with food, and giving their gut what it needs in order to support their health and livelihood. Her goal is to help others reach deliciously sustainable lifestyle changes. Enjoy life, and enjoy every bite of food you eat. No diets, no deprivation!