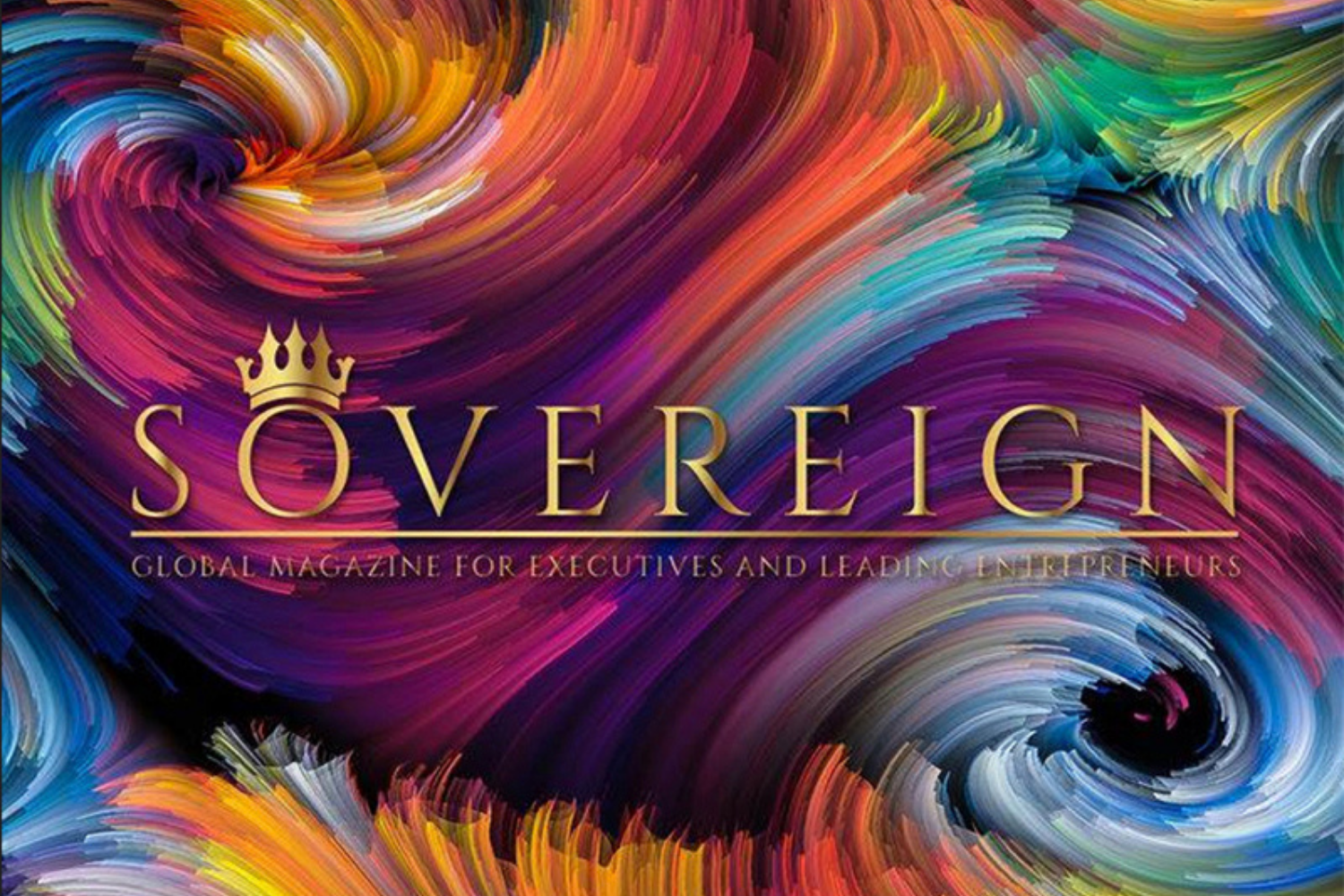 22 Aug

No One-Diet-Fits-All

When a widely growing magazine wants to interview you in a special Women Rock Switzerland edition, you don't say no. In fact, you say HECK YEAH!
Sovereign Magazine is a magazine who's mission statement is simple: Close the gap between those who can inspire and those who need inspiration 🙂
As you all know, I LOVE inspiring others to take steps towards a healthier and happier future, one bite at a time.

I'm super excited to say that Sovereign has now asked me to be one of their regular columnists, which means you'll be able to enjoy some great articles covering Deliciously Sustainable Lifestyle Changes!

Click below to see the online version or the print version (super pretty). And stay tuned for some more delicious articles to come!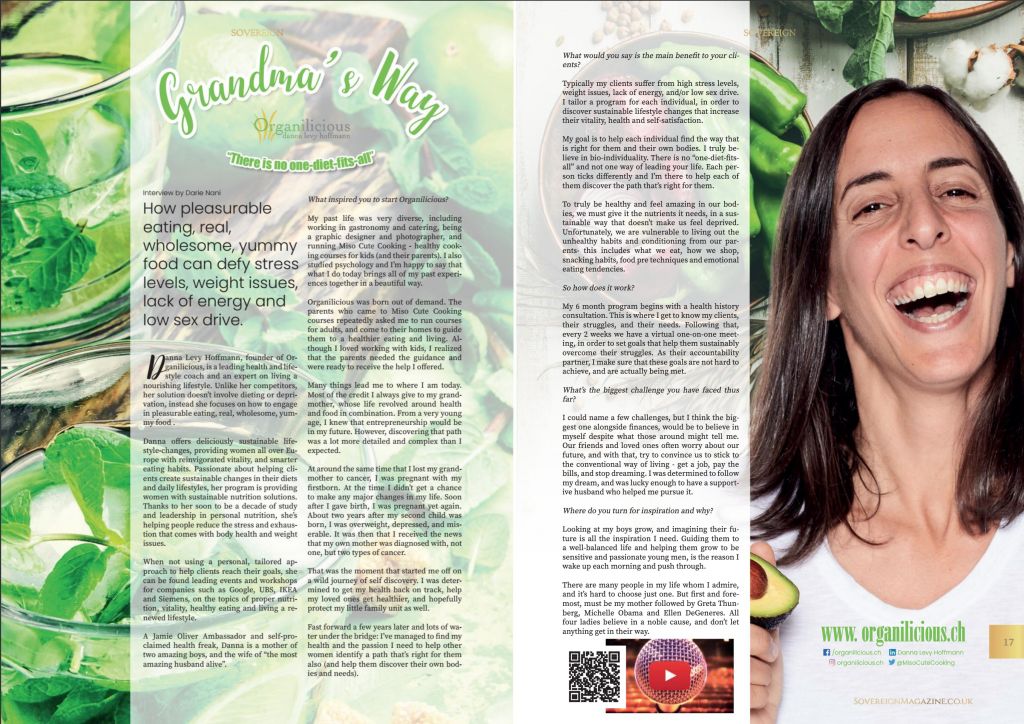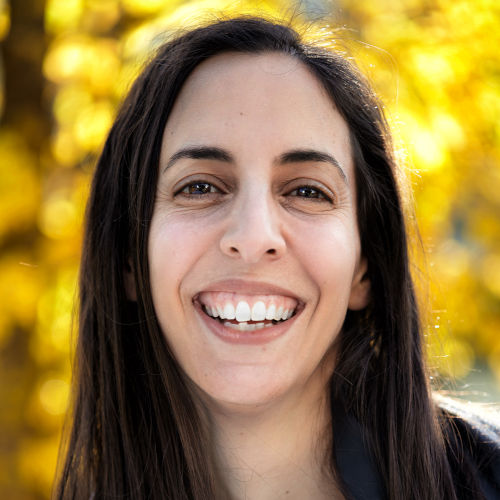 Danna Levy Hoffmann is a Functional Medicine Health Coach, FMCA Certified & IIN Gut Health Certified, with a background in psychology.
Danna helps incredible women understand just how incredible they really are – by working on self love, on healing their relationship with food, and giving their gut what it needs in order to support their health and livelihood. Her goal is to help others reach deliciously sustainable lifestyle changes. Enjoy life, and enjoy every bite of food you eat. No diets, no deprivation!